Trip Date: 8.14.2002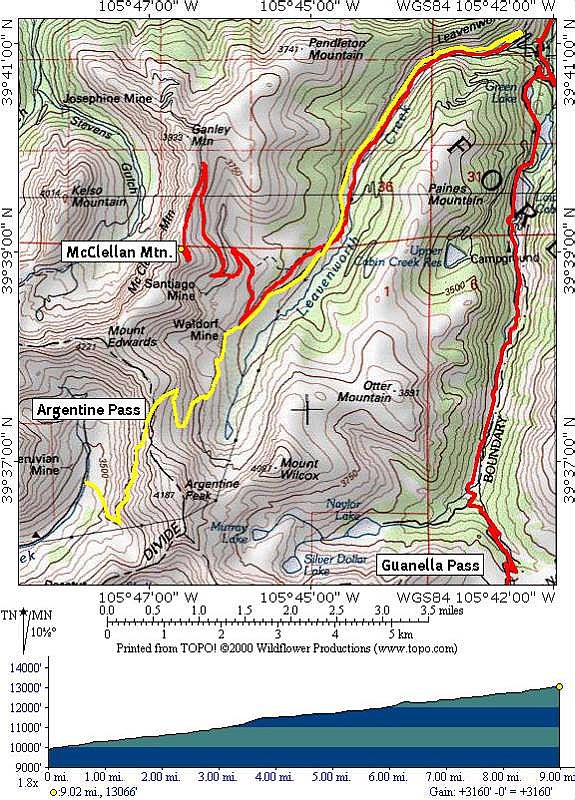 STARTING POINT: Intersection of Guanella Pass Road(CR 381) and Waldorf Road(CR 352/FR 248)
FINISHING POINT: Argentine Pass
TOTAL MILEAGE: 9 miles
DRIVING TIME: 1 1/2 hour
ROUTE ELEVATION: 9900 feet to 13132 feet
USUALLY OPEN: Late May to mid-October
DIFFICULTY RATING:3
SCENIC RATING: 9

Access: Take I-70 west to exit 228 in Georgetown and follow the signs to Guanella Pass Road (CR 381). Climb up Guanella Pass for about 3.5 miles. At this point, turn right at the corner of a sharp curve onto a dirt road (CR 352/FR 248), this is Waldorf Road. At this point the road splits into two roads that meet back up at the top. The left branch runs along the bottom of the valley and along the creek. This is a moderate trail with some very rocky sections and a couple of deep stream crossings. Near Waldorf, it meets back up with the main trail. The main trail is basic dirt road that runs along the ridge above the valley. There are some ruts to cross and the occasional rock. Once the two reconnect the upper part of the trail follows the old Argentine Central Railroad. The trail ends at the top (the Montezuma side is only good for hiking) so you have to backtrack and make your way back down the way you came up.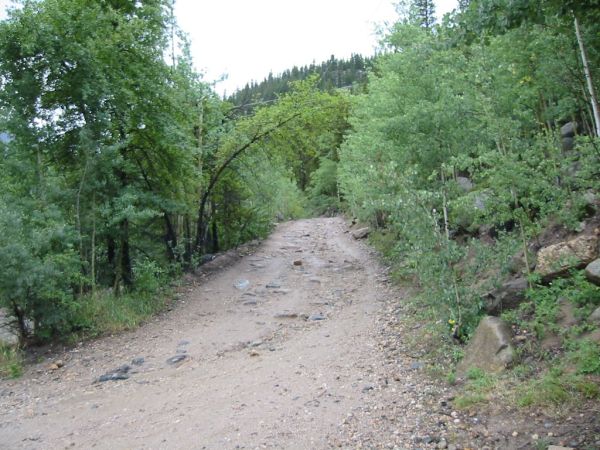 Start point of this trail.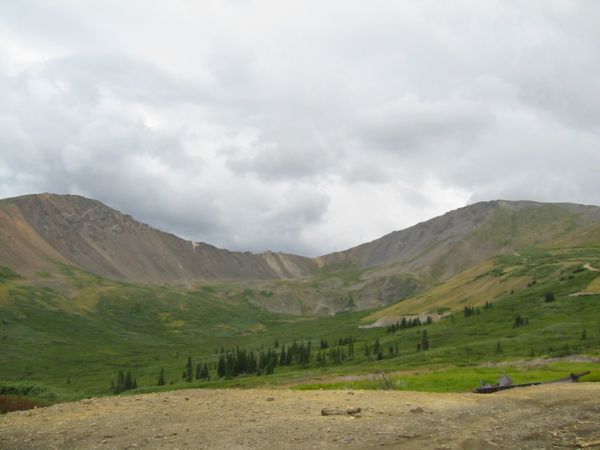 Very beautiful view from Waldorf mine.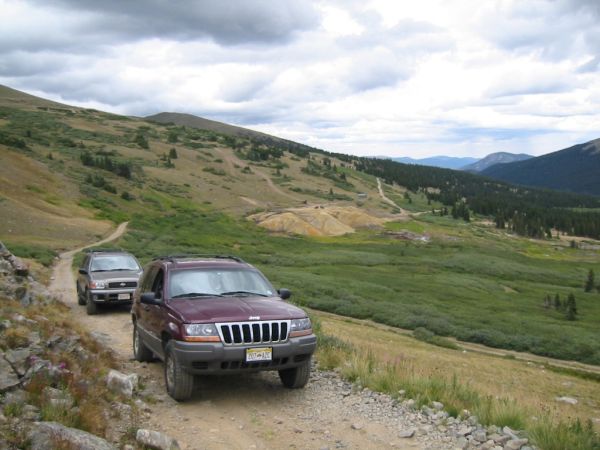 Climb up from Waldorf mine to Argentine Pass. Some switchbacks, hard to turn and narrow shelf road near the top.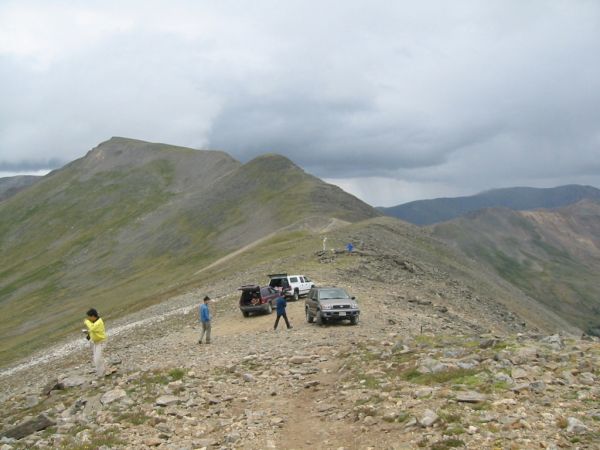 Argentine Pass (13132).