Trip Date: 6.30.2001
Map Reference (email me for the trail map):
Colorado Atlas and Gazetteer (DeLorme), p.39
The Roads of Colorado p.71
Trails Illustrated #103
STARTING POINT: County 3 and County 2, 1.1 miles northwest of Central City (GPS: N39.4849, W105.3177)
TRAIL: County 3 -> 4 Rd -> 4N Rd -> Rollins Pass Road
FINISHING POINT: Colorado 119 in Rollinsville, approximately 13 miles north of Black Hawk (GPS: N39.5502, W105.3011)
TOTAL MILEAGE: 16.2 miles
UNPAVED MILEAGE: 15.4 miles
DRIVING TIME: 1 hour
ROUTE ELEVATION: 8600 feet to 10600 feet
USUALLY OPEN: June to October
DIFFICULTY RATING: 3
SCENIC RATING: 8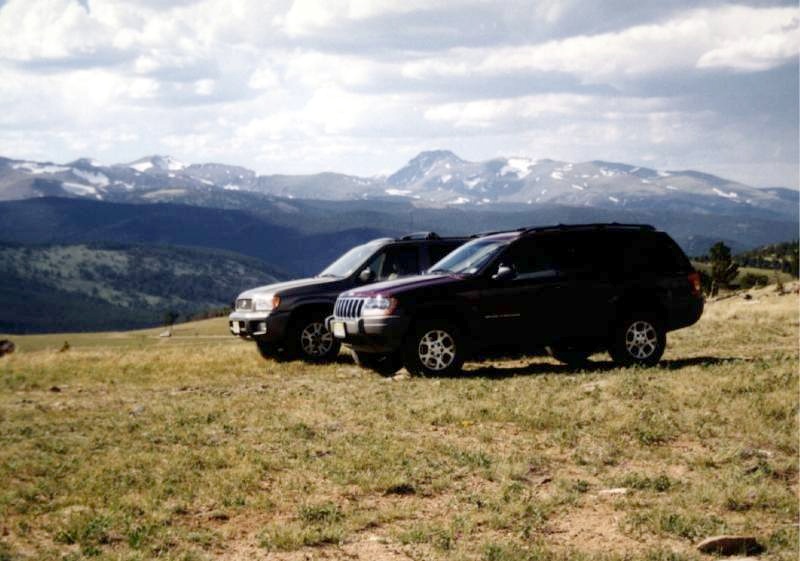 On the top of Rollins Pass. The photo is like a car ad. Here is a good views to the southwest to Kingstone Peak and surrounding areas.

The Rollins Pass Trail passes the sites fo many old mining town. Apex, founded in 1891 and platted in 1895, was established to provide housing for miners working the several good mines within a mile of town.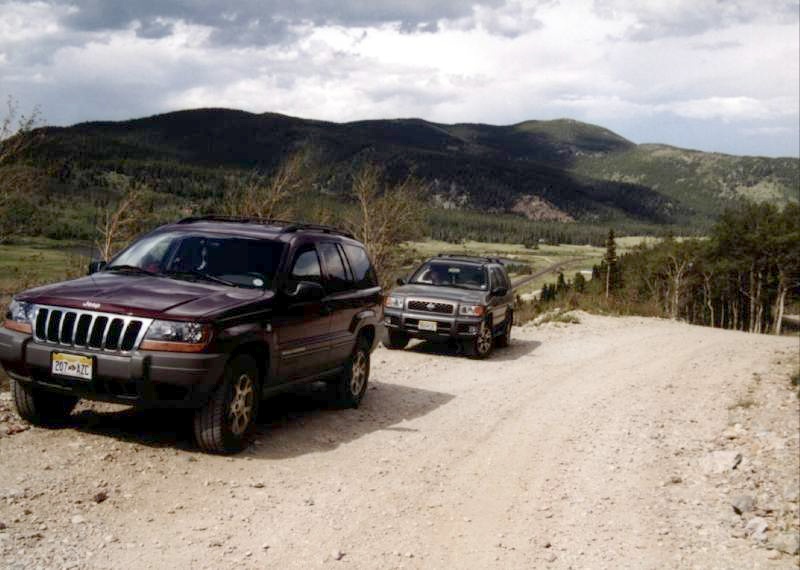 Uphill to Rollins Pass. The road is bumpy but still easy.

The most difficult section of road is the stretch between Tolland and Nugget. It can be rough and rutted, especially late in the season. After Apex, the road to Central City is a maintained county road through pleasant land.